Locations
fairgourmet is the exclusive catering partner for Leipziger Messe locations. We provide dependable support for organisers, exhibitors and hosts at the Congress Center Leipzig , in the Glass Hall , in the exhibition halls and in HALLE:EINS to ensure that every event format is a tasteful experience. We would also be happy to welcome you to the KONGRESSHALLE am Zoo Leipzig for events set against the unique backdrop of this Gründerzeit-era building.
More Locations
You can also rely on our sophisticated catering and excellent service at any other venue of your choice. We will bring everything from champagne glasses to service staff with us. And if you are still searching for a suitable venue for your special occasion, we can offer you several recommendations.
Stadthafen Leipzig / City Harbour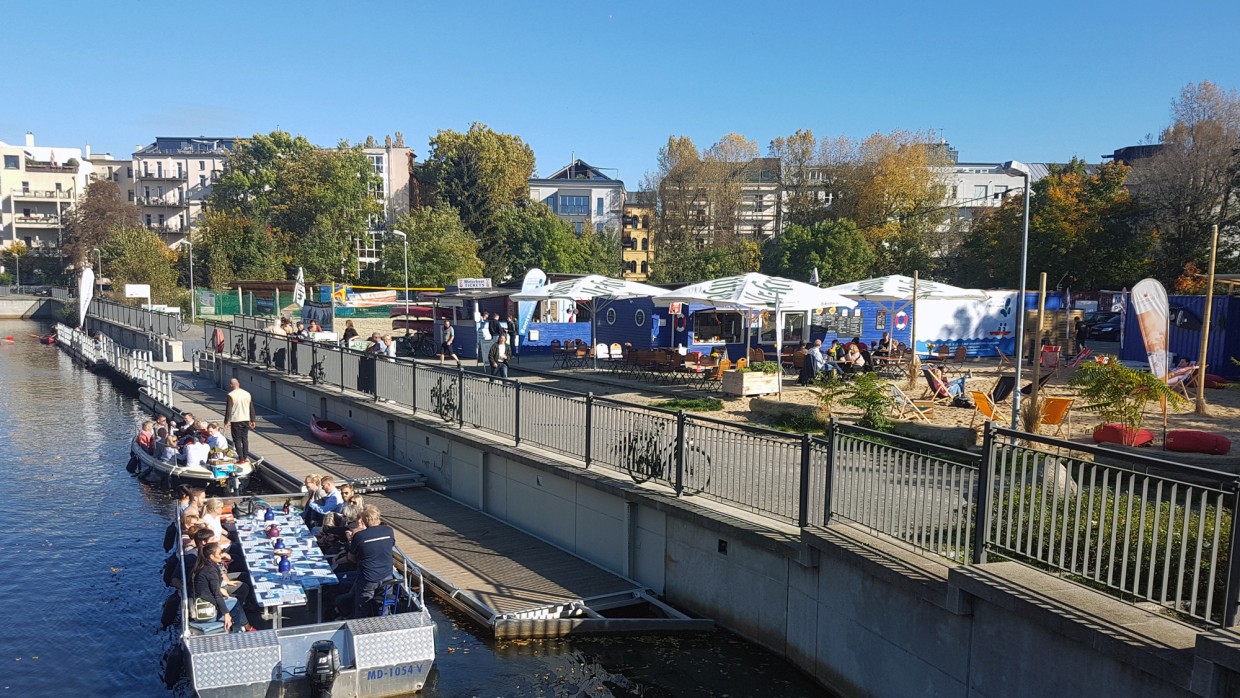 Leipzig City Harbour is the gateway to Leipzig's New Lake District and is located right in the heart of the city. The harbour provides direct access to the water, offering an entirely new perspective of Leipzig from a canoe, paddleboard or motorboat tour. The city harbour is also the perfect place to relax and unwind along the water's edge in the inviting beach atmosphere. fairgourmet is the catering partner here, too, and we always ensure that coming ashore is a delectable experience.
Schloss Brandis / Brandis Palace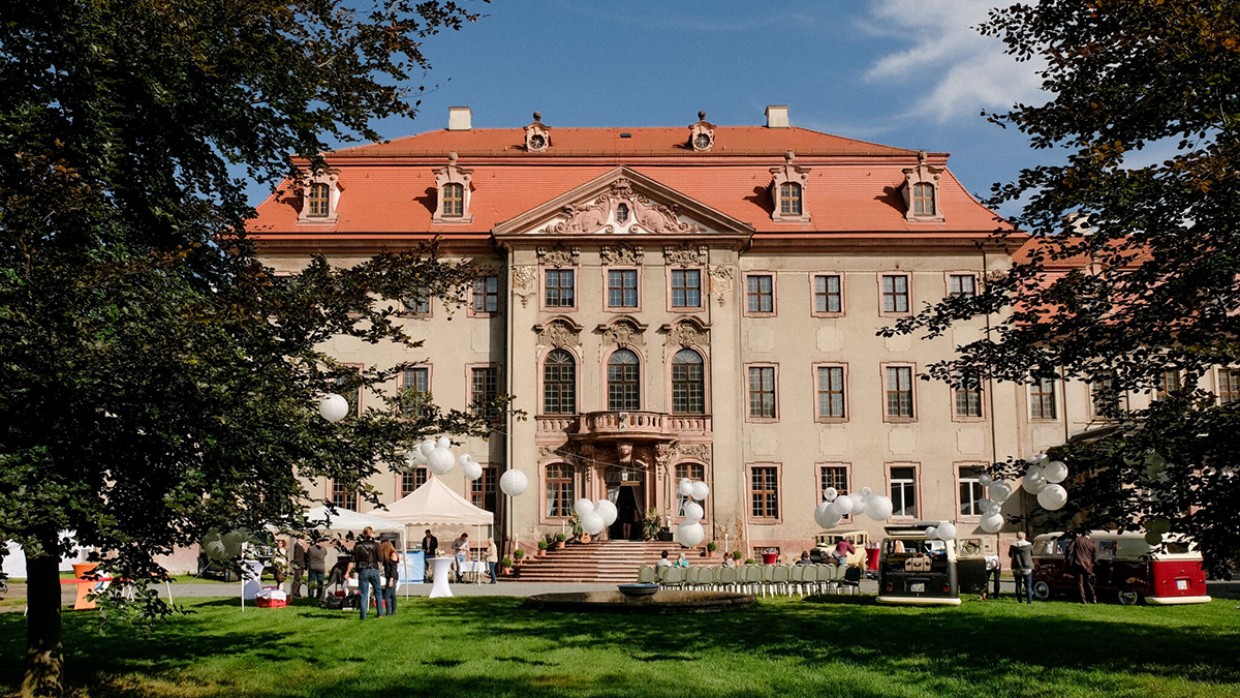 Brandis Palace is one of the most significant stately homes in the Leipzig area. As if in a fairytale, the house with its 300 years of history and a large park with century-old trees is embedded in the peace and tranquillity of nature.
The park and the baroque rooms in the castle are ideal for dream weddings as well as meetings and conferences that include social events.
Your guests will be looked after by the fairgourmet team exactly according to your wishes and in keeping with the event format
Mendelssohn House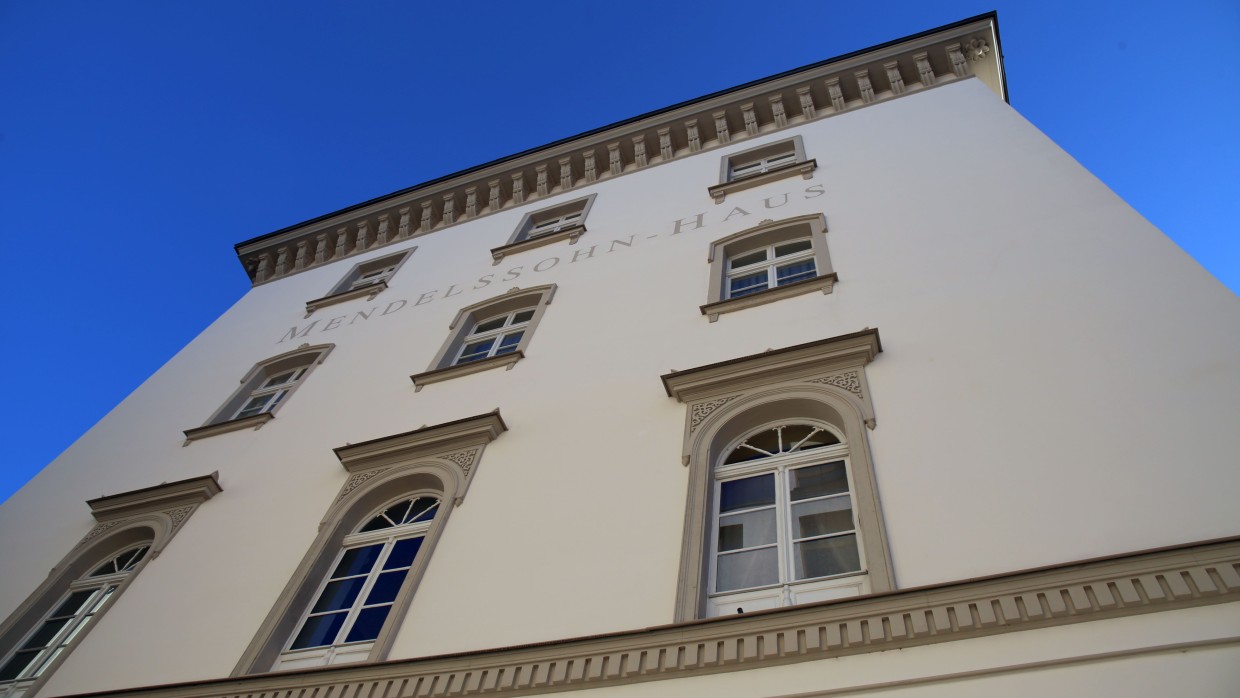 The Mendelssohn House is the last and only remaining residence of Felix Mendelssohn and is distinguished by its great cultural and historical value. Numerous musical events take place here and in the historic garden house. The historic rooms can also be rented for private functions with up to 80 people.
Riverboat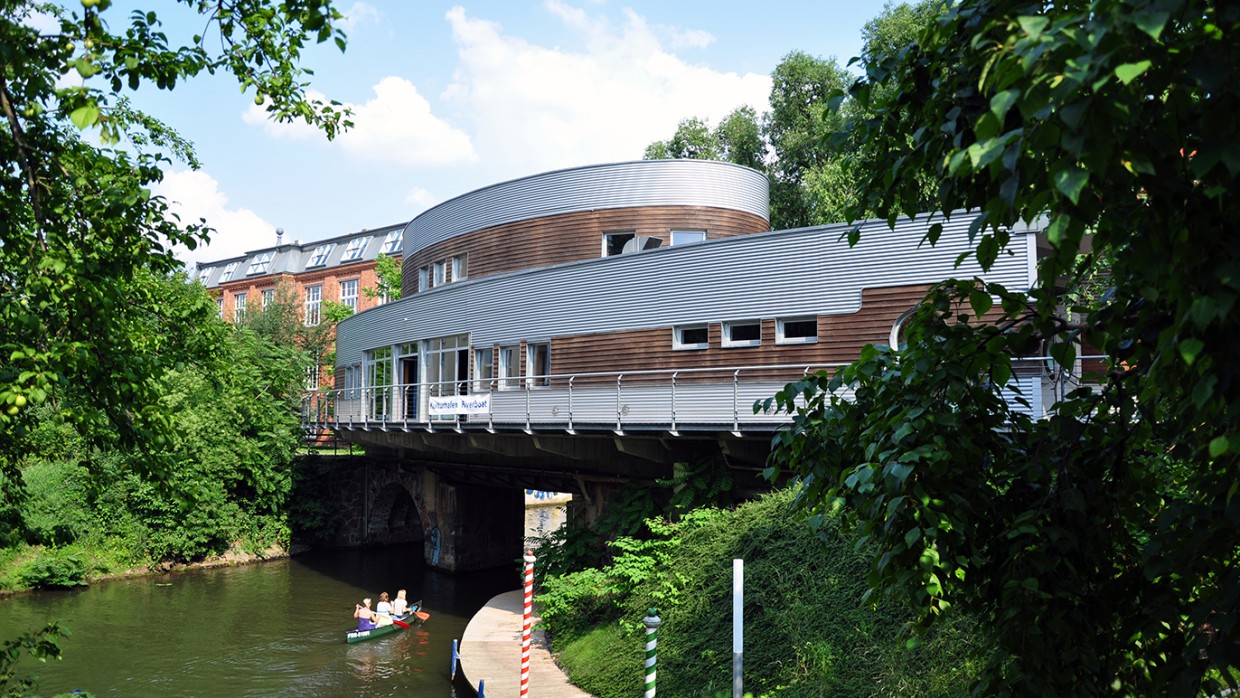 Located on an old railway bridge directly above the Karl Heine Canal in the west of Leipzig, Riverboat is a perfect venue for all sorts of events. With the ambience of a broadcasting studio and special acoustics, Riverboat provides a unique setting for events. The spaces that normally house concerts are equally well-suited to events such as weddings, dances and corporate events as well as seminars, training courses and readings. And for adventurers, Riverboat has its own jetties from which you can set off together to explore Leipzig's waterways.