TABLEWARE RENTAL

From champagne glasses to silver spoons. Your party with fairgourmet
However many guests you are expecting, fairgourmet will set your table with finely manufactured porcelain and silver cutlery for special occasions. We will not only supply you with suitable tables and chairs but also look after the details and the decorations. And we will of course do the washing up!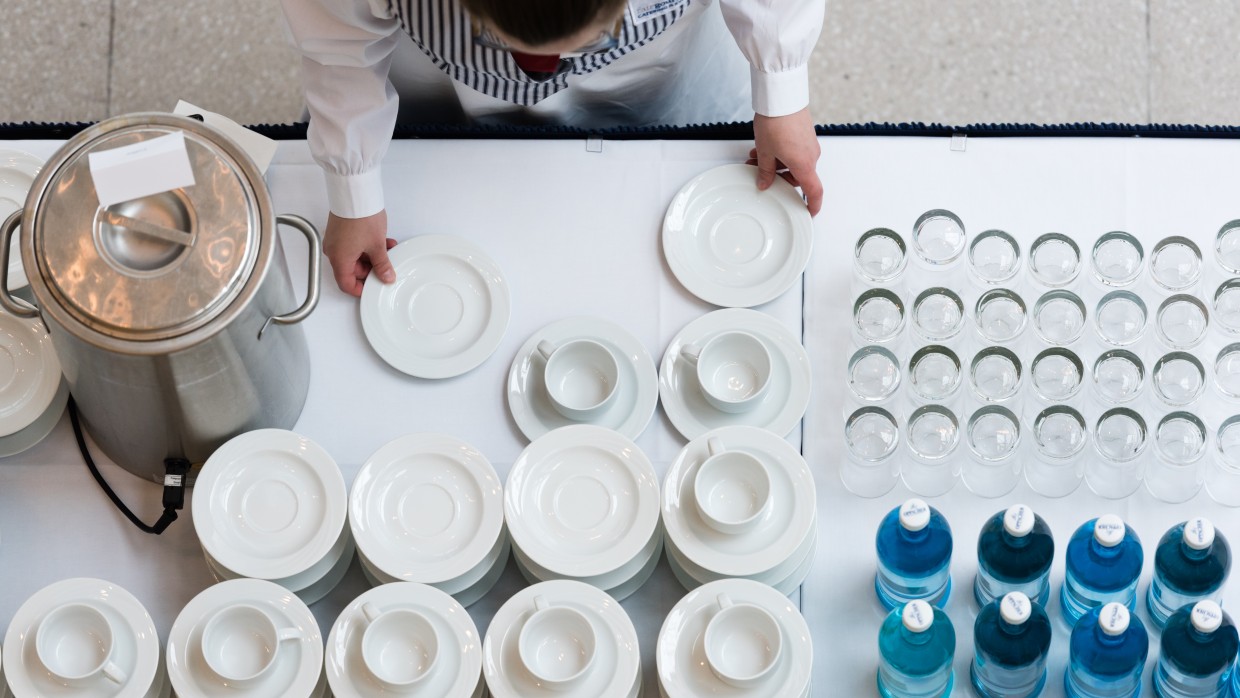 Via our stand service , it is easy to rent equipment for trade fairs and other events at our premises. Just send your order list
Note
Please be aware that you must order 3 days in advance.
For collection and return of rented equipment, we are available on workdays from 9:00 am to 2:00 pm or by individual arrangement.